Shandong – 21.11.2011
Due to the Corona epidemic and the accompanying flight restrictions, the work of the Sino-German Cooperation Project on Sustainable Animal Breeding and Husbandry has been carried out online since 2022.
In the meantime, the project implementers, i.e. NAHS and ADT Project Consulting GmbH, together with the Chinese and German experts, jointly developed and finalized the project work plan and the concrete concepts of each project innovation network. This provided a solid foundation for the selection of the demo sites in China and the subsequent work.
GFC Managing Director / ADT Project Team Leader China Dr. Jörg Krapoth and ADT Deputy Project Team Leader of the Koperations project Henrik Delfs have been in China for several weeks since mid-November 2022. During this time, the project team will work with Chinese experts and other partners to promote the project, and will jointly visit and conduct the selection of potential demo sites and concretize technical sub-projects. On site, they will be supported by Mr. Haoye Yang, ADT Project Assistant, from the ADT Project office in Beijing.
After the quarantine tim the tour begins in the Shandong province.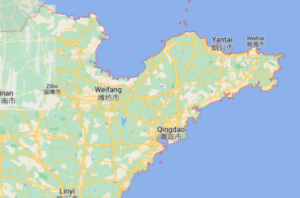 In the original written here…

WeChat